Counseling and Consulting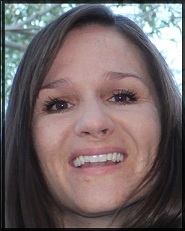 Kristan Farley
Kristan is an author, singer/songwriter, professional counselor, associate professor and ordained minister. Kristan emphatically and empathetically opens God's word to help others learn the truth about themselves by discovering the truth of God. Her warm hearted and inspiring style can engage a large audience or a few gathered for intentional conversation. By integrating spiritual formation and emotional health focused on Jesus, people are restored to wholeness in Christ and healthy, loving relationships. Contact the number or email below to schedule Kristan for a conference, counseling session or church service.
Kristan Farley MA, LAC
602-510-6377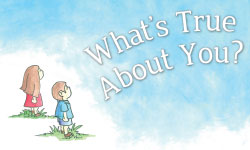 The Story of "What's True About You?"


What do you tell your children when they say that someone has said shaming or negative things about them?

Well, I asked my sister Angie this question one day and found an answer that has taught me the most vital thing I know as a parent. My sister said, "I always ask my children, 'Is that true about you?'" That phrase stuck and I started telling all my friends.

One friend in particular, Mindy McNeiece said, "You should write a book
called, What's True About You, Kennedy Sue?" Well, that is my daughter's name and it was a great idea. Mindy illustrated the book with beautiful watercolor that brought the words to life.

Once it was written I realized all my friends and all their children need to
hear these words so I made generic versions for girls and boys, and added the option for a personalized version.
I pray it is a blessing to your whole family, too.
-Kristan Farley, Author of What's True About You?